CO2 allowances are issued by each RGGI state in an amount defined in each state's applicable statute and/or regulations. Together, all the CO2 allowances issued by all the RGGI states comprise the RGGI cap.
Most allowances are distributed at auction, but a limited amount may be held in set-aside accounts and distributed according to state-specific programs. For a list of state-specific set-aside programs, see this summary document.
The trackers below offer more detail on the distribution of allowances, organized by allocation year. Note that the allocation year of the allowance does not necessarily equal the year that the allowance was distributed. Trackers are updated to account for any changes to the status of past allocation years' allowances (such as retirement or distribution from set-aside accounts).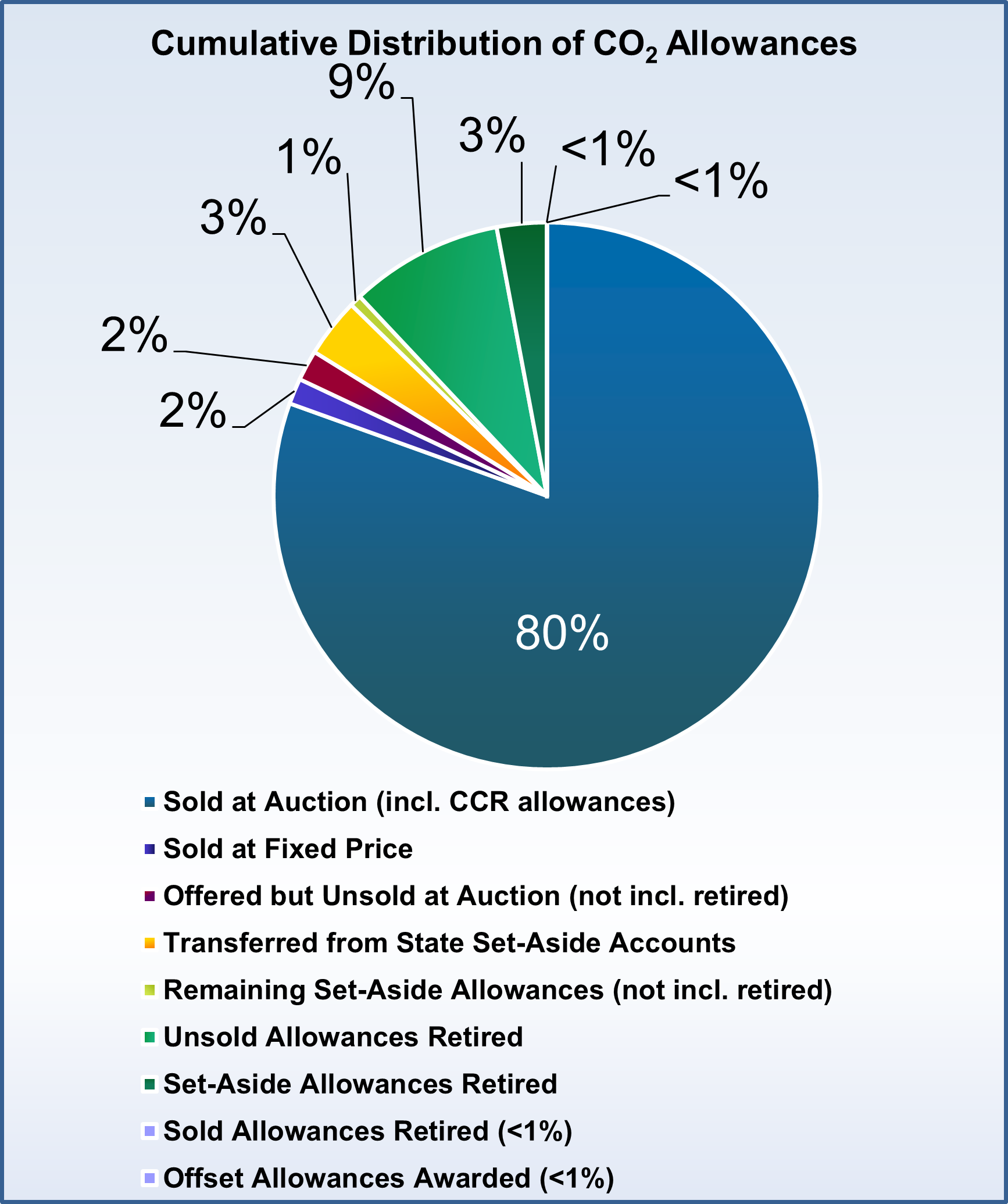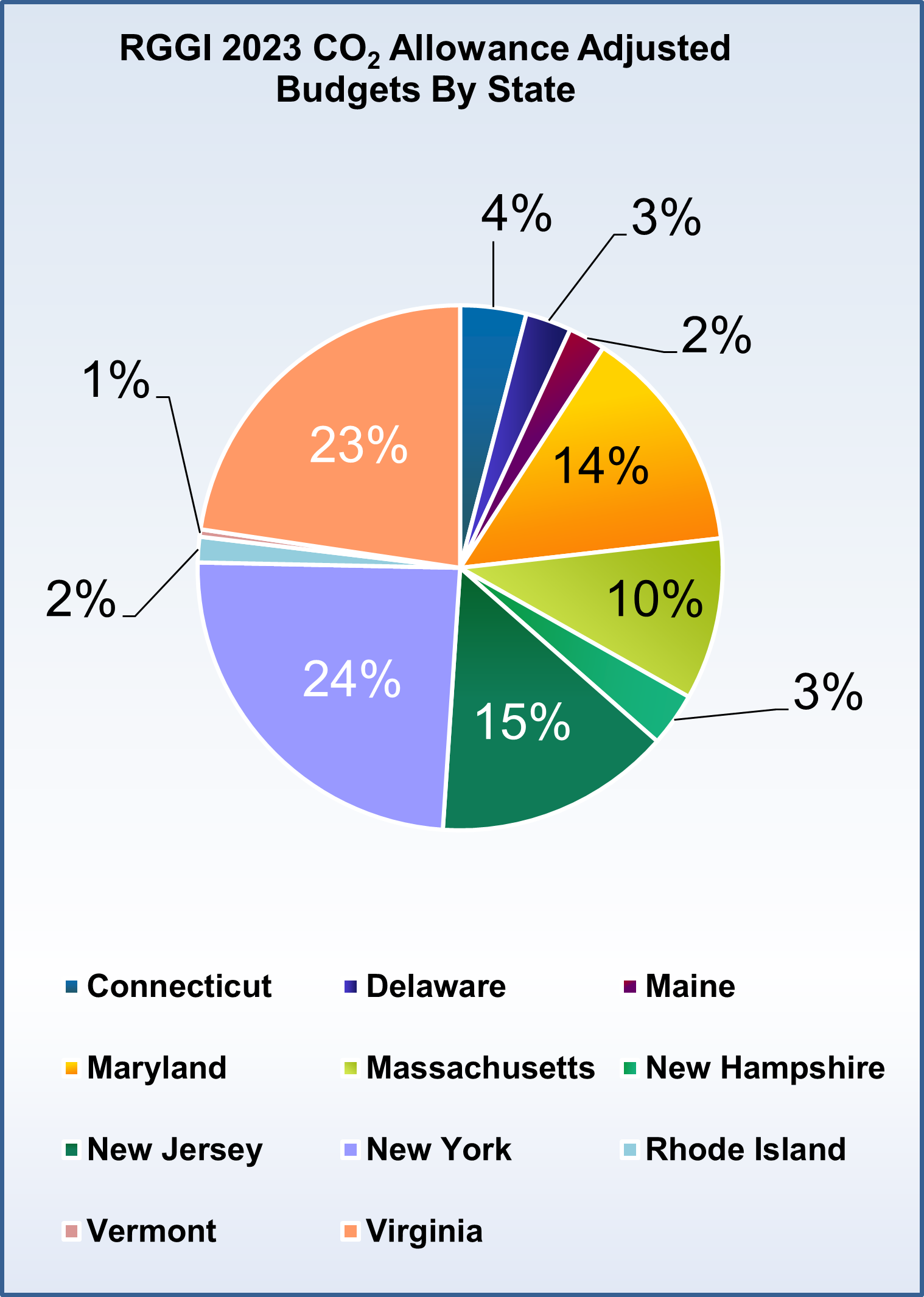 | | |
| --- | --- |
| CO2 Allowance Distribution Tracker | Released |
| Distribution of 2023 Allocation Year CO2 Allowances [XLSX] | 09.25.23 |
| Distribution of 2022 Allocation Year CO2 Allowances [XLSX] | 09.25.23 |
| Distribution of 2021 Allocation Year CO2 Allowances [XLSX] | 06.27.23 |
| Distribution of 2020 Allocation Year CO2 Allowances [XLSX] | 01.20.23 |
| Distribution of 2019 Allocation Year CO2 Allowances [XLSX] | 01.20.23 |
| Distribution of 2018 Allocation Year CO2 Allowances [XLSX] | 03.12.21 |
| Distribution of 2017 Allocation Year CO2 Allowances [XLSX] | 09.25.23 |
| Distribution of 2016 Allocation Year CO2 Allowances [XLSX] | 09.25.23 |
| Distribution of 2015 Allocation Year CO2 Allowances [XLSX] | 09.25.23 |
| Distribution of 2014 Allocation Year CO2 Allowances [XLSX] | 09.17.21 |
| Distribution of 2013 Allocation Year CO2 Allowances [XLSX] | 09.17.21 |
| Distribution of 2012 Allocation Year CO2 Allowances [XLSX] | 06.11.21 |
| Distribution of 2011 Allocation Year CO2 Allowances [XLSX] | 09.17.21 |
| Distribution of 2010 Allocation Year CO2 Allowances [XLSX] | 09.17.21 |
| Distribution of 2009 Allocation Year CO2 Allowances [XLSX] | 09.17.21 |